Montecarlo in the movies.
A rare photo of father and son Pininfarina with a Scorpion and in Ohio,USA.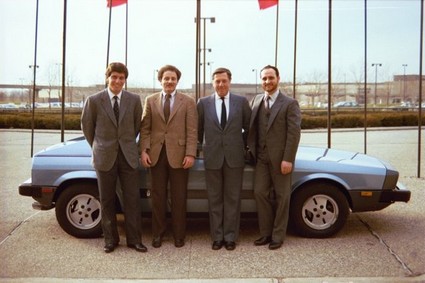 Scorpion #792, L to R: Andrea Pininfarina, the car owner, Sergio Pininfarina, and Mark Segna, the Fiat/Lancia dealer from Columbus, Ohio. 1981 or 1982
The movies
The Montecarlo model appeared in several movies. The most famous and well known star appearance is Giselle (Scorpion) in Disney's Herbie goes to Montecarlo, but there are some more!
Lancia Scorpion in Herbie goes to Monte-Carlo, Movie, USA 1977
Lancia Beta Monte-Carlo in Poliziotto Sprint (Highway Racer), Movie, Italy 1977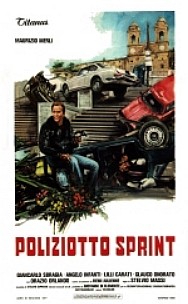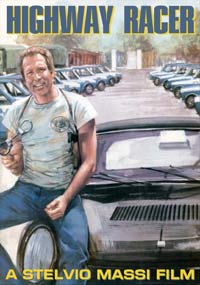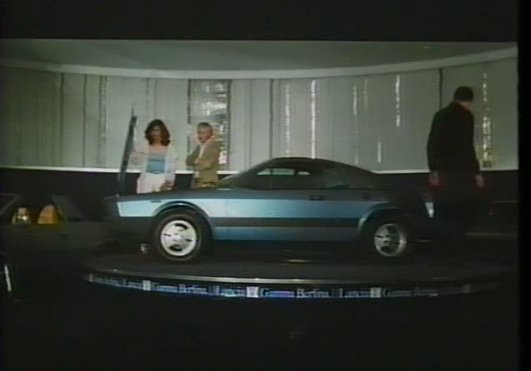 Few scenes of a blue Montecarlo in a Lancia dealership.
Lancia Beta Monte-Carlo in Bobby Deerfield, Movie, USA 1977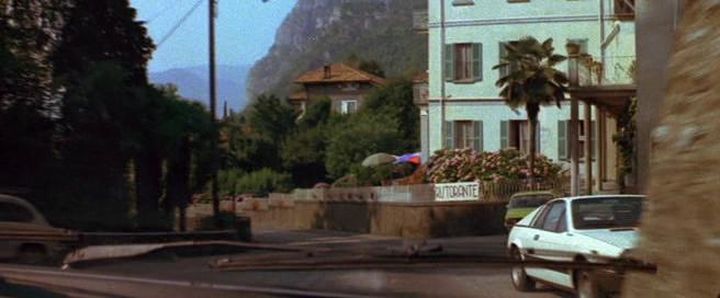 Background Vehicle, France?
Lancia Beta Monte-Carlo in Il cinico, l'infame, il violento, Movie, Italy 1977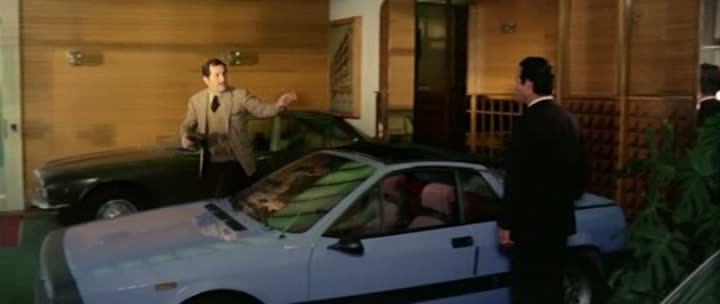 Background Vehicle
Lancia Beta Monte-Carlo in Lyftet, Movie, Sweden 1978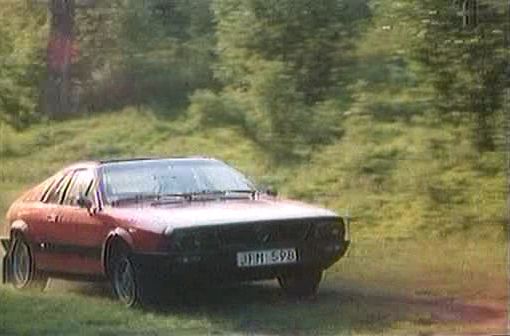 #0559
Lancia Beta Monte-Carlo in Apocalypse domani, Movie, Italy 1980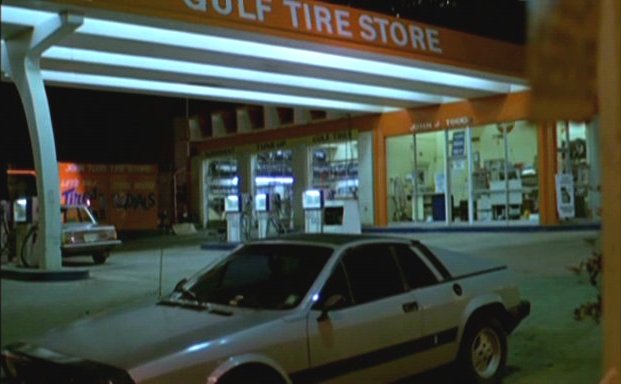 Background Vehicle
Lancia Beta Monte-Carlo in Pour la peau d'un flic (For a Cop's Hide), Movie, France 1981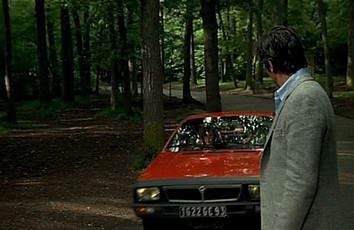 Lancia
Beta Monte-Carlo in
Tenebre (Tenebrae, Unsane), Movie, France 1982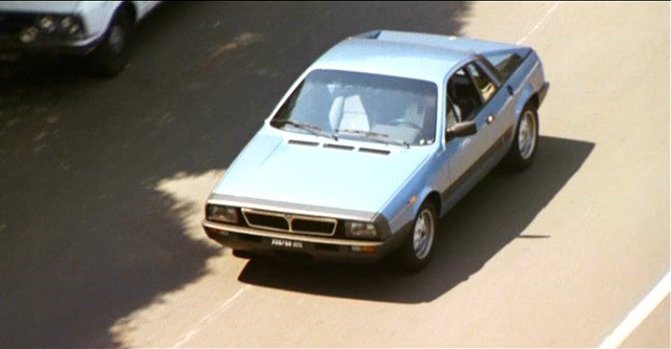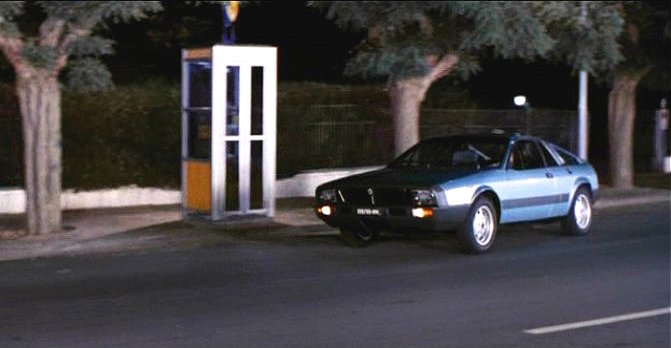 Lancia Beta Monte-Carlo Group 5 in Ferrari 348 tb, Documentary, Italy 1989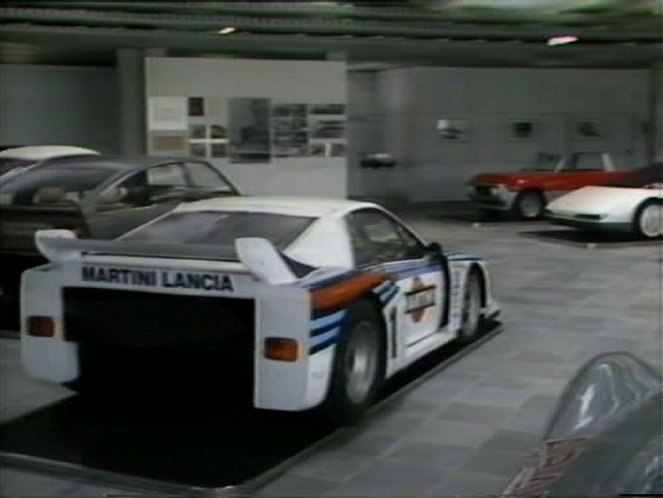 Background Vehicle, Pininfarina Museum, Turin
Lancia Beta Monte-Carlo in Les Rois mages (The Three Kings), Movie, France 2001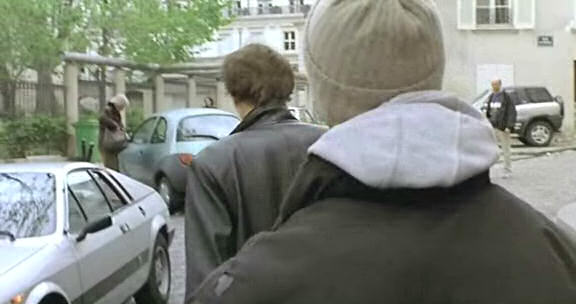 Lancia Beta Monte-Carlo in Clarkson's Top 100 Cars, Documentary, UK 2001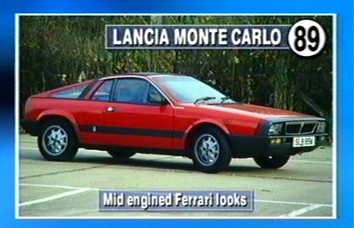 Lancia Beta Monte-Carlo in Top Gear, TV Series, UK 2009, Ep. 14.03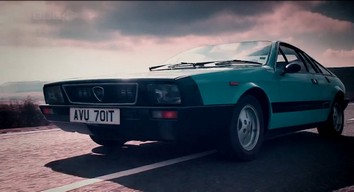 #3584
Lancia Beta Monte-Carlo in Il mostro di Firenze, TV Mini-Series , Italy 2009

| | | |
| --- | --- | --- |
| | | |
| #? | | #1783 |
© Arnoud Coenen, NL. October 2007, Updated June 2013